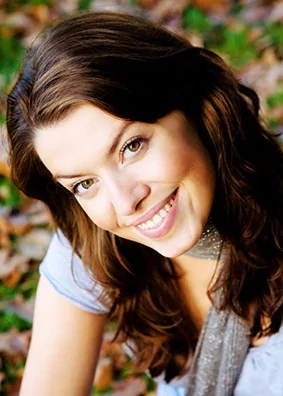 When you choose to place your dental care in the hands of caring and understanding dentists like cosmetic dentist Dr. Charles Barrett, you'll be treated as a real person with real concerns. He and his caring team are all committed to giving you the most beautiful smile possible with cosmetic dentistry procedures.
If you have missing, damaged, stained or broken teeth, we have a lot of cosmetic dentistry experience with affordable, high-quality treatments.
TOOTH WHITENING | Nothing says beautiful smile quite like teeth that are white and bright. Your cosmetic dentist can give you teeth that can be up to five times brighter or more. We use ZOOM! chairside teeth whitening and a professional in-home teeth whitener as well.
DENTAL VENEERS | Our cosmetic dentist uses Lumineers™-like materials for veneers that can give you a fresh, uniform beautiful smile.
TOOTH-COLORED COMPOSITE FILLINGS | For a healthier smile, we offer cosmetic dentistry white fillings. These can enhance your beautiful smile and because they are metal free, they are healthier for you.
PORCELAIN DENTAL CROWNS | Dental crowns can "cap" problem teeth or serve as an anchor for dental bridges or to restore dental implants. Dental crowns look, feel and function like natural teeth.
DENTAL BRIDGES | If you have a missing tooth, your cosmetic dentist can place a comfortable, aesthetically pleasing dental bridge. It can look as natural in your smile as you want.
TOOTH BONDING | If you have small cracks, chips or gaps between your teeth, cosmetic dentistry bonding is an excellent option.
At Barrett Dental Care, we offer a wide range of affordable cosmetic dentistry dental makeover options and want to work with you to create the beautiful smile you've always wanted.
Many of our Louisville cosmetic dentistry patients are pleased to learn that the care they deserve may not be as expensive or time-consuming as they imagined. We're happy to schedule appointments at a time that's convenient for you and we have a range of affordable payment options available to fit your budget.
Why wait another moment? It's time to invest in the healthy, beautiful smile of your dreams. Call us today to schedule a consultation with cosmetic dentist Dr. Charles Barrett.