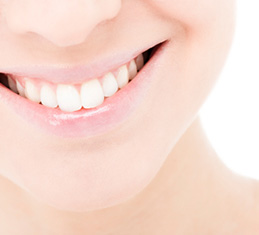 Have you ever met someone or seen a friend you haven't seen in a long time and you are absolutely blown away with how beautiful and white their smile is? Have you ever wondered how they got such a fabulous smile?
Dr Barrett of Barrett Dental Care can offer you two wonderful tooth bleaching systems to whiten teeth and give you a smile that will be a knockout! As little as one dentist appointment with Louisville's Charles Barrett, D.M.D. could be all you need to start seeing years of discoloration taken off your teeth, whiten teeth and to flash a bright white smile! Transform stained, discolored, or aging teeth into a dazzling, youthful, whiter smile after as little as one cosmetic dentistry teeth whitening appointment.
Some of the reasons why you may need tooth bleaching include:
Smoking
Aging
Medication
Coffee
Tea
Soda
These are just some of the culprits of tooth discoloration that tooth bleaching can repair, which affects nearly all of us. Teeth whitening is a fast, immediately noticeable extreme cosmetic dentistry makeover that can make you look years younger!
Teeth Whitening Treatments
ZOOM!® | Zoom tooth bleaching to whiten teeth is a fantastic one-visit procedure. After preparing your lips and gums, Dr. Barrett paints on special tooth bleaching gel to whiten teeth. A dental laser then "cures' the gel and helps to whiten teeth. He repeats the process three times. In a little over an hour, the teeth whitening process is complete and you walk out of our office with a fresh, beautiful, white smile.
Professional take home tooth bleaching kit | Dr. Barrett will make a mold of your teeth and create a custom made tooth bleaching tray that you take home. You put the professional strength teeth whitening gel into the tray and leave it on your teeth for a few hours or overnight. Gradually, you teeth become white and bright.
To whiten teeth consistently, it's often best to have the Zoom! treatment and follow up with the at-home teeth whitening treatment.
Call Louisville's Barrett Dental Care and set up your consultation with Dr. Barrett today!