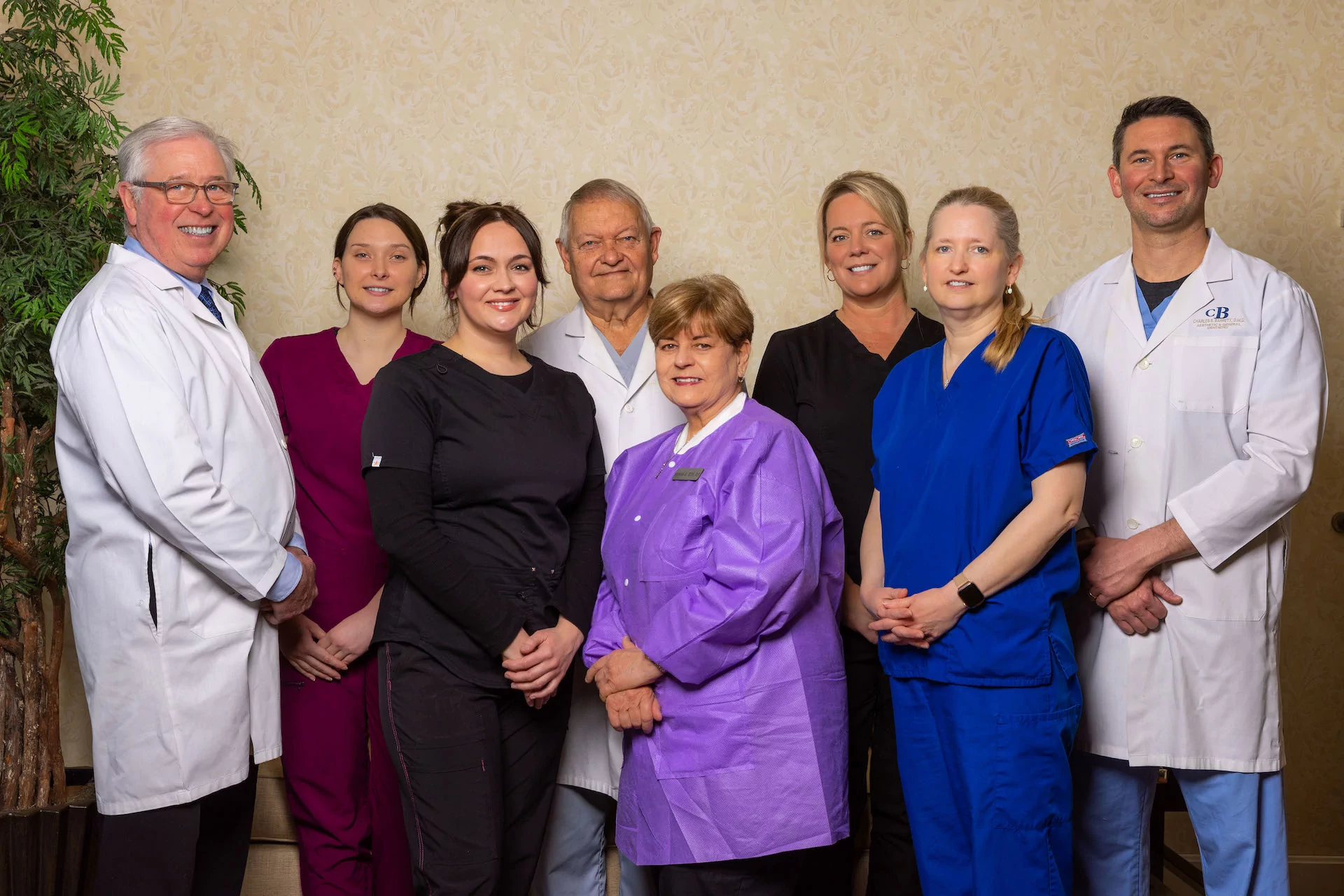 Karen Moore – Office Manager
After raising her now two adult children, Karen decided to go back to work. A friend suggested she apply at her dentist's office, Dr. Charles B. Barrett. She applied and got the job! Karen began her career with Barrett Dental Care On January 23, 2004. It has been a perfect fit for her as the office Mission Statement reflects her life goals.
"Our mission is to have a harmonious, dependable and compassionate practice that delivers comprehensive, quality dentistry to patients who appreciate our services."
Karen loves her personal relationships with our patients and looks forward to seeing them when they come into our office. She feels blessed to have this wonderful job. In her spare time, Karen enjoys reading a good novel while relaxing at home on her boat. She also loves spending time with her husband and their grandchildren.
---
Kim Essig – Hygienist
Kim is a native of Louisville. She married her wonderful husband Curtis in 1989 and they have two four-legged furry family members. She attended the University of Louisville and graduated in 1992. She found her dental home in October of 1993 with Dr. Barrett and has been one of his treasured hygienists since then. Kim genuinely enjoys seeing our patients. They have become friends and family over the years.
---
Deborah Bass – RDH, MA
Graduated from West Virginia Institute of Technology, Dental Hygiene A.S., 1976 University of Kentucky, Health Science B.S.,1979 Webster University, Procurement & Materials Management, M.A., 1988
While moving across the globe with her military husband, she worked in private dental practice, public health, and taught clinical skills at the University of Texas, San Antonio. She and her husband settled in Louisville upon his retirement.
For almost fifteen years she has enjoyed working with Dr. Barrett and his team. She considers educating patients concerning their oral health a top priority in contributing to their overall good health.
---
Ashley Jones – RDA
Ashley graduated from ATA College in December of 2015 and Joined our office in February 2016. She is expecting her first child in August. In her free time she enjoys spending time with her husband, making art and playing guitar.