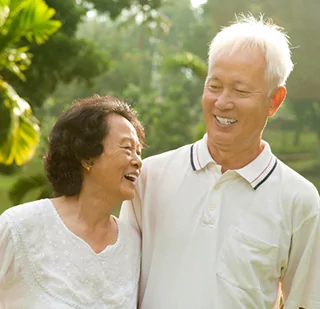 Are you wishing you had a nicer smile? Perhaps you are missing teeth, some of your teeth are getting loose or you otherwise wish your smile could be restored to its natural beauty.
Dr. Barrett of Barrett Dental Care offers a variety of restorative dentistry procedures to his Louisville neighbors.
Restorative Dentistry Treatments
DENTAL CROWNS | Dental crowns are an excellent restorative dentistry procedures. They are a cap for teeth, made from porcelain. Dental crowns are used for many treatments. Dental crowns can cover a tooth that is broken, cracked, chipped, has a lot of dental work, is at risk of tooth decay and doesn't have enough tooth left to combat the decay. Dental crowns can also be used to restore (cover or top) dental implants. Dental crowns look, feel and function like your natural tooth. With dental crowns, you may not be embarrassed to laugh, smile or get your photo taken.
DENTAL BRIDGES | Dental bridges are used to bridge the gap in your smile. Dental bridges can be used to repair one missing tooth or several. On each side of dental bridges are dental crowns, which help to secure the dental bridges. Dental bridges can be used if you are missing more than one tooth if a dental implant is placed on one or both sides of the dental bridges. Dental bridges look, feel and perform like natural teeth.
DENTAL IMPLANTS | Dental implants are small titanium rods placed into your jaw and fuse to the jawbone. These restorative dentistry dental implants then fuse with the jawbone creating "new" tooth roots. Onto these tooth roots are placed dental crowns. Dental implants combined with dental crowns create "new" teeth. These teeth look, feel and function like natural teeth and are rock solid and durable.
DENTURES | Dr. Barrett offers permanent and removable implant supported dentures. These are a fantastic restorative dentistry procedure. The dentures are secured to the dental crowns that top dental implants. The permanent dentures are secured so the only way they can be removed is by your dentist. The removable dentures are like a retainer that clip in and out, but are still far more convenient, comfortable and sturdy than traditional dentures.
For restorative dentistry to give you back a great smile, call Dr. Barrett today!